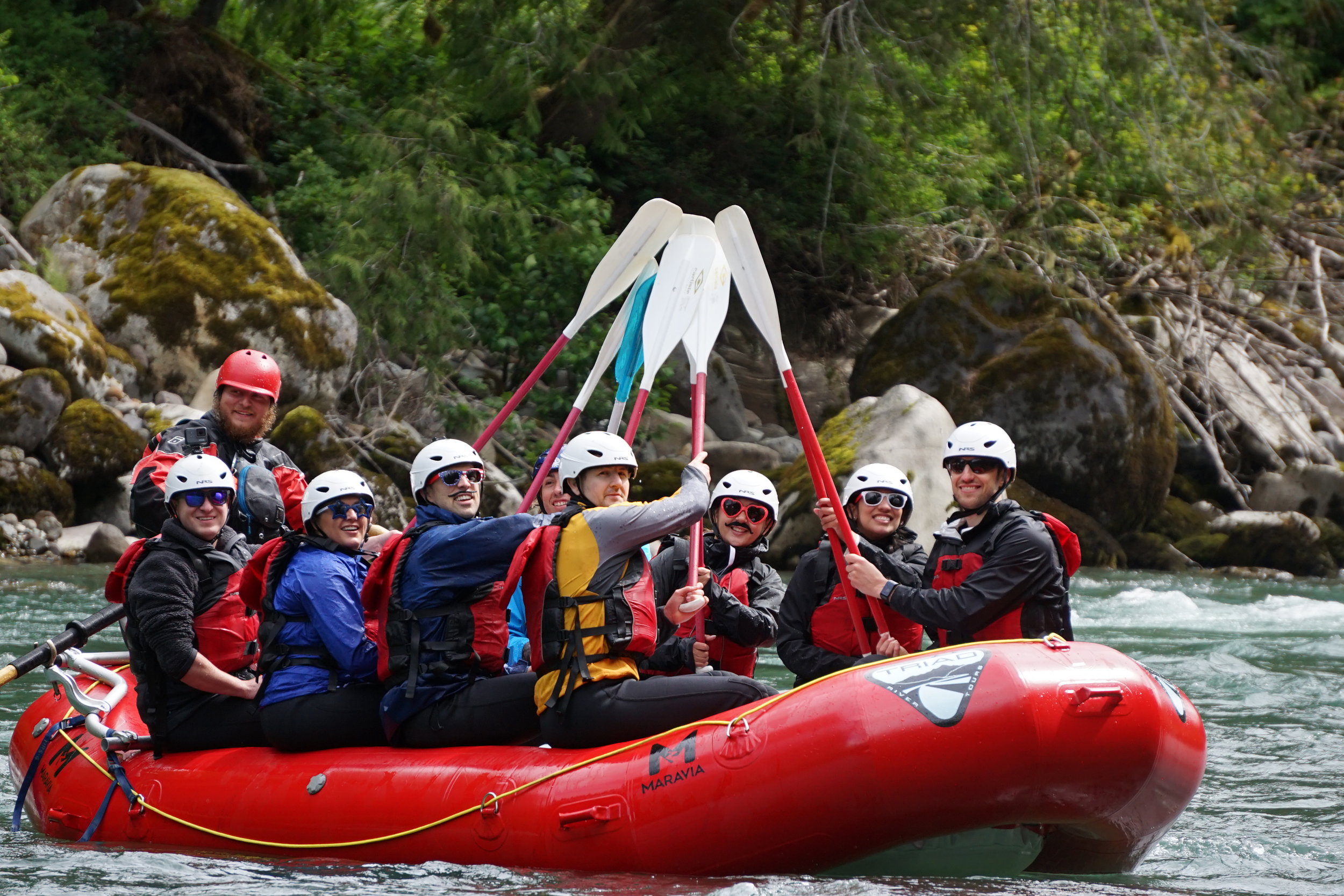 2-Day North Cascades Adventure | Class 3-4
A 2 day, one night adventure in North Cascades National Park that involves nature hikes, whitewater rafting, ecological lessons, team building, and exotic gourmet meals.
2-Day North Cascades Adventure Itinerary
This trip is either our Skagit and/or Sauk rafting trips at 1pm launches, with dinner, camping, and breakfast in between.
Here are the two rivers you can choose from. Note that you can choose to do the same river twice, or the most common is to do the beginner level trip on the Skagit the first day and then the intermediate level Sauk trip on the second day.

Sauk River (Class 3-4): https://triadrivertours.com/sauk-river-whitewater-rafting

The Skagit River (Class 2-3): https://triadrivertours.com/skagit-river-rafting

Note that all river conditions change and so we could adapt it if need be (for example if the Sauk was too low we could move to the Skagit without any issue). The Skagit is the easiest in terms of logistics, and it is the safer of the two.